Careers bei Brocker
Borrowing against security instead of selling. Already in the fifth generation since the days of the Kaiser.
Anton Brocker GmbH is a family-run company with a long tradition. We have been active in the field of pawnbroking for more than 145 years and over time have expanded into other areas of business, such as the sale of jewellery and watches, as well as the lending against works of art and motor vehicles offered as security. Today we run one of the largest pawnbroker operations in North Rhine-Westphalia at four different locations. Our work is future-oriented, quality-driven and performed at the highest level. We want to offer our customers the very best in all areas. In order to sustain this in the long term, we are looking for motivated support in the following areas.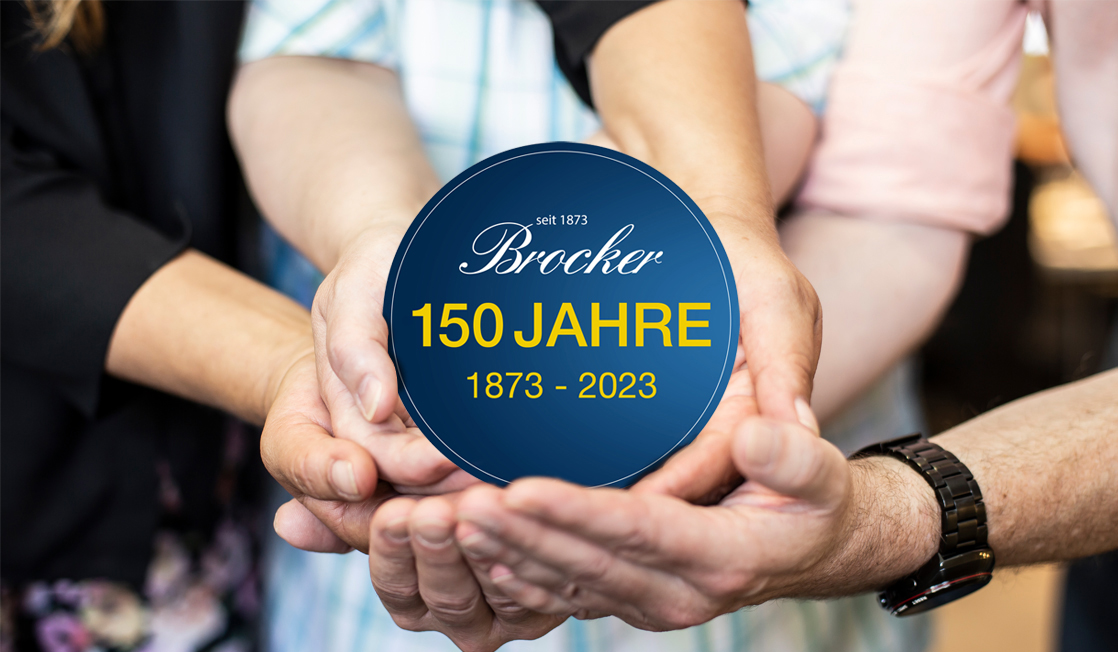 Currentoffers of employment
Arbeitgeber: Anton Brocker GmbH
Branche: Einzelhandel mit Uhren und Schmuck, Beleihung von Schmuck und Uhren
Betriebsgröße: 30
Eintrittsdatum: 01.08.2021
Anton Brocker GmbH ist ein Familienunternehmen, das 1873 gegründet wurde und hat
Standorte in Mönchengladbach, Neuss, Krefeld und Aachen. Wir suchen für alle Fillialen Auszubildene.
Die Tätigkeit im Überblick
Die Ausbildung im Verkauf von Schmuck und Uhren wird kombiniert mit der Beleihung von Schmuckwaren. Sortimentsgestaltung beim Einkauf, Koordinierung der Lagerhaltung und Organisationsaufgaben gehören zum alltäglichen Aufgabenbereich dazu.
Anton Brocker GmbH bietet Dir im Gegenzug eine abwechslungsreiche Ausbildung in einem serviceorientierten Umfeld, geregelte Arbeitszeiten, attraktive Vergütung, sehr gute Übernahmechancen und ein aufgeschlossenes Team.
Die Ausbildung im Überblick:
Kaufmann/-frau im Einzelhandel ist ein 3-jähriges anerkannter Ausbildungsberuf im Handel.
Die Ausbildung findet auch im Handwerk statt.
Ihr Profil:
mind. Fachoberschulreife
Interesse an Schmuck und Uhren
gepflegtes Erscheinungsbild
freundliches und offenes Auftreten gegenüber Kunden
Teamfähigkeit , Motivation und Kommunikationsstärke
Arbeitsort: Sebastianusstraße 9, 41460 Neuss , Schillerstraße 41-43, 41061 Mönchengladbach , Marktstraße 50, 47798 Krefeld , Stiftstraße 18, 52062 Aachen
Anton Brocker GmbH
Schillerstraße 41-43
41061 Mönchengladbach
Tel: 02161-23412
http://www.brocker.de
Zusätzliche Leistungen:
Weihnachtsgeld
Urlaubsgeld
Art der Stelle: Vollzeit, Ausbildung
Zusätzliche Leistungen:
Weihnachtsgeld
Urlaubsgeld
Art der Stelle: Vollzeit, Befristet, Ausbildung
Location: Krefeld, Aachen, Neuss, Mönchengladbach
Qualification:
Advantages of the training:
Sound training with a great deal of expertise
Great team with flat hierarchies
Holiday and Christmas bonus
Very good chance of being taken on
IHK-certified training company
Crisis-proof workplace