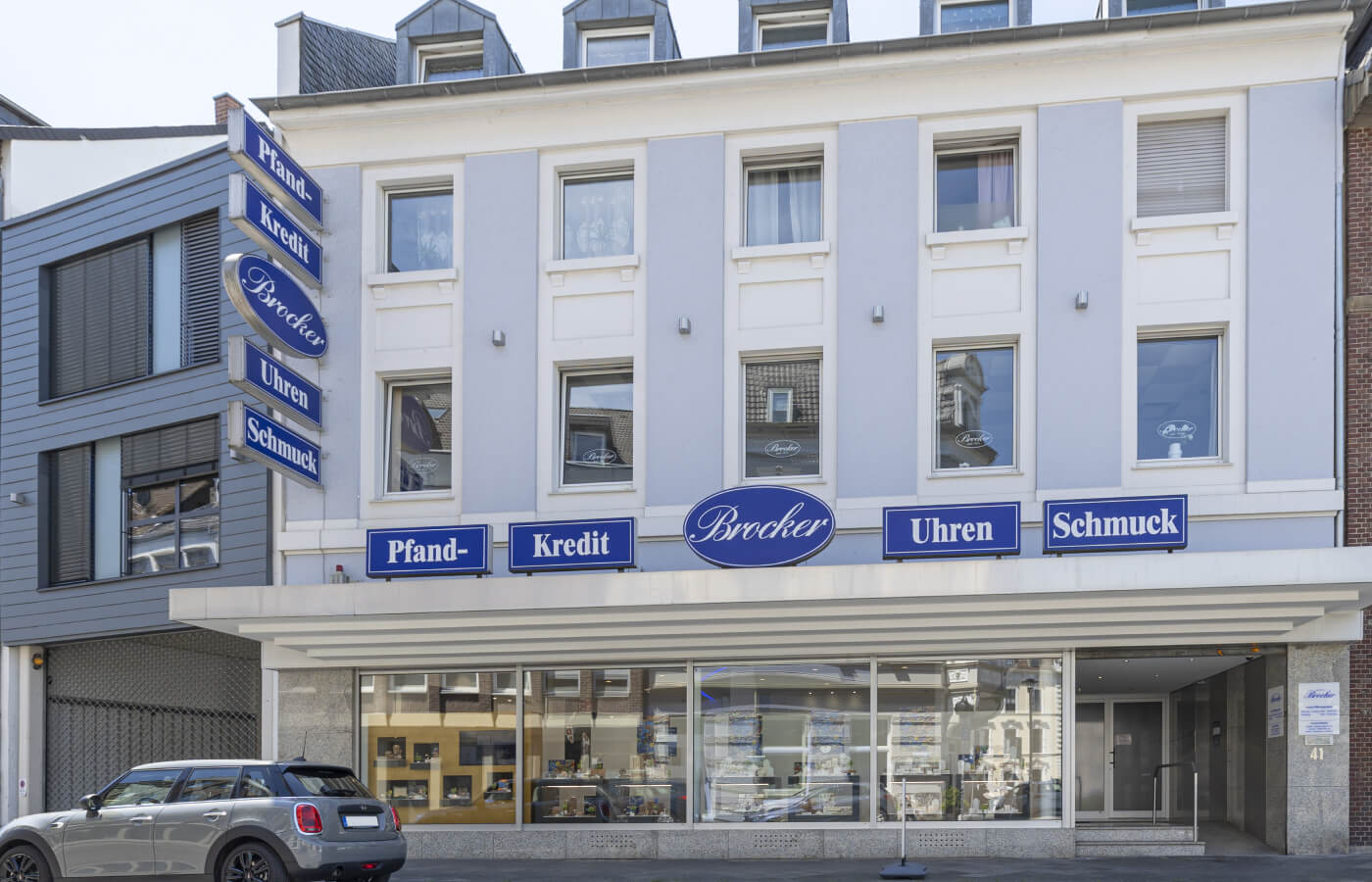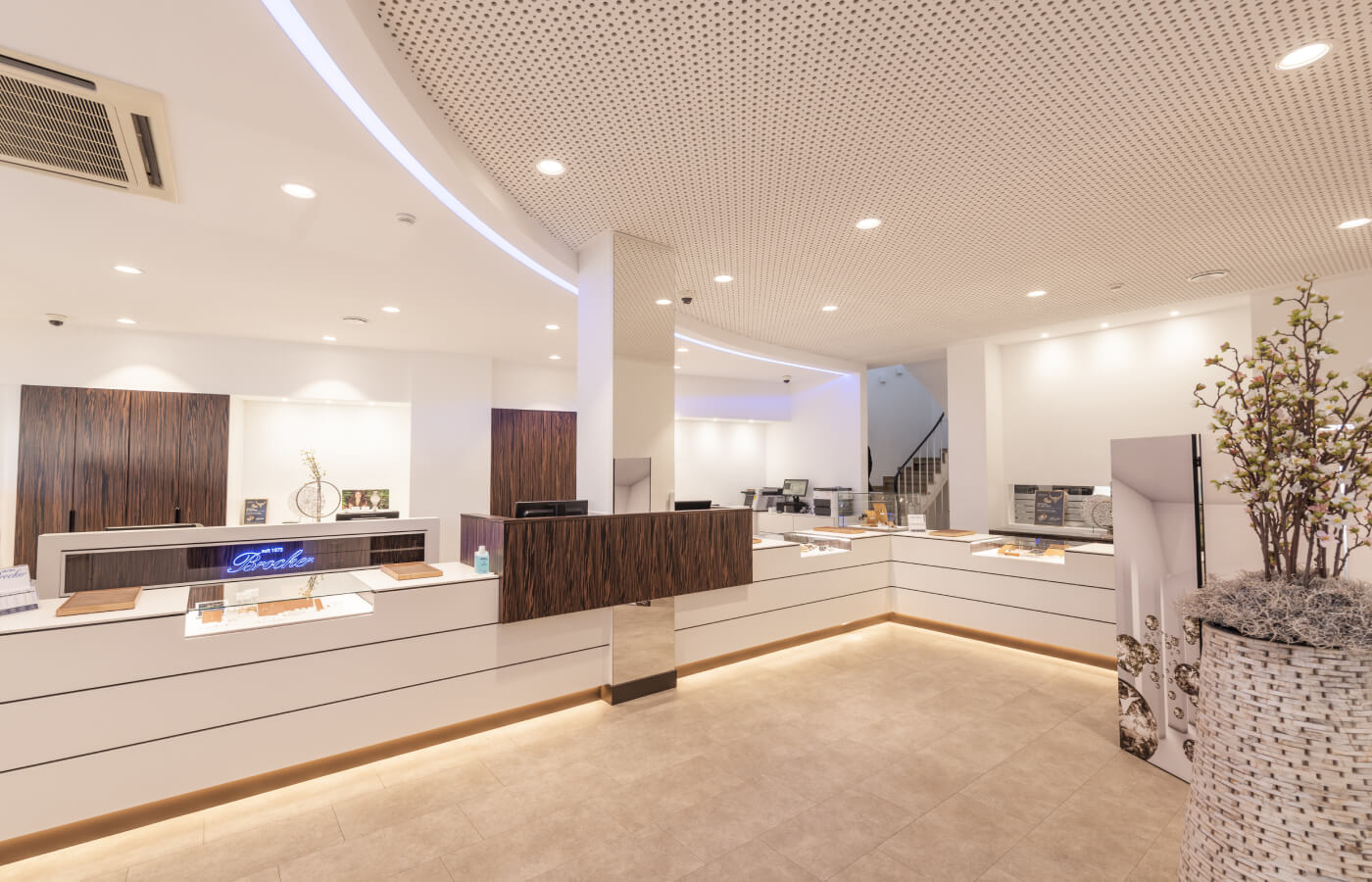 Pawnshop Mönchengladbach
Schillerstraße 41-43, D-41061 Mönchengladbach
Our shop in Mönchengladbach is located right in the centre of Mönchengladbach in Schillerstraße 41-43. Here you have the chance to borrow cash against your items of value in a simple and easy fashion. In addition to lending cash, we also have pre-owned and new jewellery for sale. You can also have your jewellery repaired, customised or refurbished at this branch. We will be happy to make you an offer for your old jewellery or gold with no cost to you.
Discover our company in all its variety
Over the many years of our existence, we have been able to perfect our work in different areas.